The Courtyard
147 Worcester Road
Hagley
West Midlands
DY9 0NW

Tel: 01562 882976
Fax: 01562 882164
DX: 15441 Hagley

Email:
info@leekeassociates.co.uk


Off-the-shelf solutions to extend gINT to its full potential.
LA gINT Tools are built for use with the gINT AGS3 data structure but can be adopted to suit any data structure. They are specifically aimed at the UK market, but many are applicable worldwide. These Tools are in addition to the standard files shipped with all gINT Software products and the free downloads available from gINT Software. Download brochure (1844 KB)
Data management, statistical analysis to CLR7, visualisation and reporting of soil contamination data.
The tool enables import of contaminant data from AGS format files (or direct input of data), carries out statistical analysis of data as defined in CLR7 based on user defined zonation of the site (populations defined by geology type, sample depth and location sub-division), user-defined confidence limits and user-defined exclusion of outliers. The tool identifies SGV exceedence and plots results graphically in plans, cross-sections, tables and histograms that highlight fails and outliers. Example Output (1675 KB)
Import AGS, XLS, CSV, TXT, and MDB Data.
Import DXF base plan.
Database designed around the AGS3 data structure.
Entry or import of logging information and geologic interpretation.
Statistical populations based on determinand, test type, units, and site sub division.
Statistical populations based on sample depth, or depth range such as geology code.
User defined land use for each site sub division or one land use for the entire site/project.
User defined determinands, SGV, test type, unit and land use combinations.
User defined minimum population size to calculate statistics.
Exclusion of statistical outliers from statistical populations.
User defined upper percentile bound for mean value test.
User defined critical percent values for maximum value test.
Screening of results and computation of the statistical tests defined in CLR7.
No practical limit to the number of samples or test results.
Output of colourful and monochrome report quality plans, fences (sections), tables, and histograms that highlight the fails and outliers filtered for user definable determinands, site sub divisions, and determinand groups (i.e. Organics, PAHs…).
Export reports as PDF, BMP, JPG, DXF, GDW…
Filter reports for outliers, sample depth, and depth range such as geology code.
Use of your existing logs and other gINT reports with the tool.
Export data using Queries to Excel for further analysis.
Export of contouring data.
Connect to GIS Software.
Free technical support covering installation, licensing issues and any other support needed to keep your Tool running.
Comprehensive PDF manual.
Free online demonstration and 30 day trial available!!
Basic Tools
LA gINT Tool

Description

Price

Ex VAT

AGS 3.1 Legend Symbols

Over 140 BSI material symbols for common soils (based on 1 major constituent and up to 3 minor constituents) and rocks using the AGS 3.1 numeric naming system.

£ 50.00

Descriptive Legend Symbols

Over 140 BSI material symbols for common soils (based on 1 major constituent and up to 3 minor constituents) and rocks using the gINT descriptive naming system.

£ 50.00

Legend Symbols Auto Picker

gINT Rules which automatically pick the legend code based on a strata description.

£ 50.00

Legend Symbols Auto Converter

gINT Rules Add-ins which automatically converts descriptive legend codes (gINT standard) to numeric legend codes (AGS 3.1 standard) and vice versa.

£ 50.00

Coordinate Calculator

gINT Rules add-ins to calculate NAT coordinates and elevation based on LOC coordinates and elevation.

£ 50.00

Railway Symbols

39 material symbols based on RT/CE/C/039 - issue 2 - December 2003 for railways geotechnical sections, associated tile symbols, legend key graphical text report and A4 portrait figure sheet drawing block.

£ 50.00

Drawing Templates

Contains 9 drawing borders formatted to A4, A3 and A1 size, including 2 title block styles, track codes and figure title block user report variable text links.

£ 35.00
Additio

nal technical support at £35/hour.
For example:
Custom tools to streamline importing of data.
Additional statistical test for Contaminated Land Tool.
Contaminated Land Tool: Licensed on a per seat basis, and may only be used on computers based in an office that holds a primary license of gINT Professional and a license of this Tool. This Tool may be installed on multiple computers within a licensed office, but may only be run concurrently by PC's numbering up to the number of Tool licenses held.
Other Tools: Licensed on a per office basis.
Requires gINT version 6.1.032 or later.
Minimum hardware as specified by gINT
Software.
Note: It is the responsibility of the user to check and validate all gINT Tools provided by Leeke Associates to ensure they are appropriate for the particular application.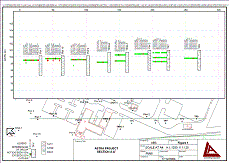 Contamination Sections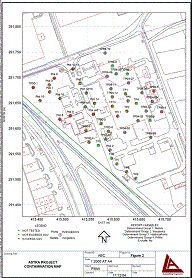 Contamination Map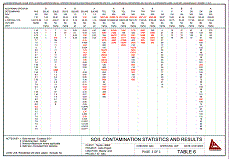 Contamination Table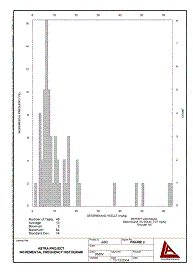 Contamination Histogram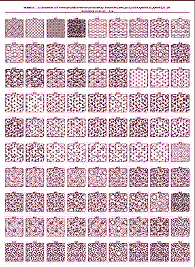 Legend Symbols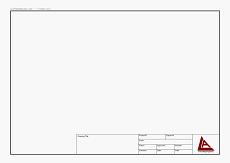 Borders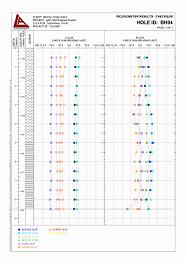 Instrumentation Reports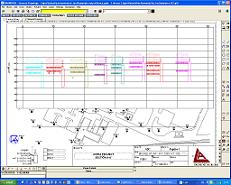 Sections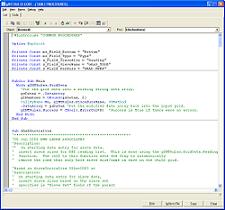 gINT Rules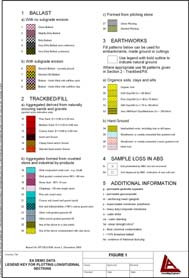 Railway Symbols