The Courtyard
147 Worcester Road
Hagley
West Midlands
DY9 0NW

Tel: 01562 882976
Fax: 01562 882164
DX: 15441 Hagley

Email:
info@leekeassociates.co.uk


Software Solutions for Geotechnical, Environmental and Geological Professionals

Leeke Associates is the sole European distributor of gINT Software products, who for over 20 years have been the driving force behind the development of cutting-edge solutions for geotechnical and environmental engineers. Some 3500 offices in over 56 countries currently rely on gINT software, including many prominent companies, agencies, contractors and consultants in the UK.

Whether you're looking for user-definable geotechnical reports, customizable borehole logs, graphs, sections, drawings, histograms, tables and data summaries - or whether you need the full power of a well-engineered relational database engine to help evaluate project-wide data, gINT Software provides robust, user-friendly solutions to meet your every need.

The gINT product family consists of:-
| | |
| --- | --- |
| • | gINT Professional |
| • | gINT Logs Plus |
| • | gINT Logs |
| • | gINT for ArcGIS |
gINT products feature flexible data and report designers, easy-to-use data entry, powerful output and import/export capabilities, impressive data interrogation tools, a superb drawing application and the ability to interface with most industry-standard programs.

Please visit gINT Software's web site (www.gintsoftware.com) for more information and product comparisons, or contact Leeke Associates for technical advice and pricing.
gINT articles and case studies:-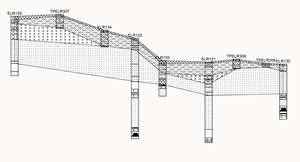 PDA Field Data Collection
Streamline your Borehole Log Production with PLog and gINT.
PLog is the most advanced digital system available today for documenting subsurface investigations. Information from boreholes (including soil and rock samples, groundwater conditions, soil and rock stratigraphy, drilling notes, environmental measurements, and installation details for slope inclinometers and monitoring wells can all be documented digitally using the PLog PDA-based software. PLog is fully compatible with AGS and BSI.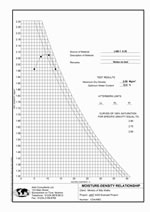 Graph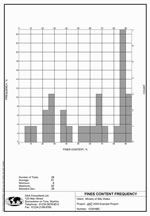 Histogram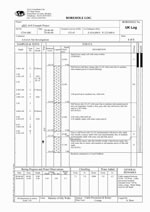 Borehole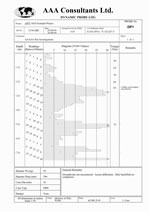 Probe