ESRI ArcGIS is a family of software products that forms a complete geographical information system (GIS). ArcView is a member of this family.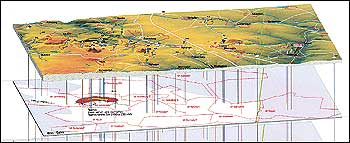 Flooding of underground mine
ArcView is the world most popular desktop mapping and geographic information system software. It is a powerful tool for the visualisation, query, management, and analysis or spatial information. Geo-environmental engineers the world round, rely on this package to produce maps, visualisations, query data such as geology, soil conservation, subsidence, groundwater, census, site investigation, and much more.
ArcView 9.x Brochure (751 KB) www.esri.com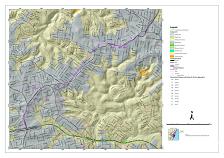 Geology and SI Information
(Click for large version)